Information
Country

---

Sector

Education, vocationnal training and employment

Partner execution agency

Ministry of Hotels and Tourism

---

Implementation period

1

July 2015 -

30

June 2021

Total duration

72 months

---

Total budget

9,000,000 EUR

Contribution breakdown

Luxembourg Government

8,500,000 EUR

Contribution locale

500,000 EUR
Links
Documentation
Mid-term evaluation
External References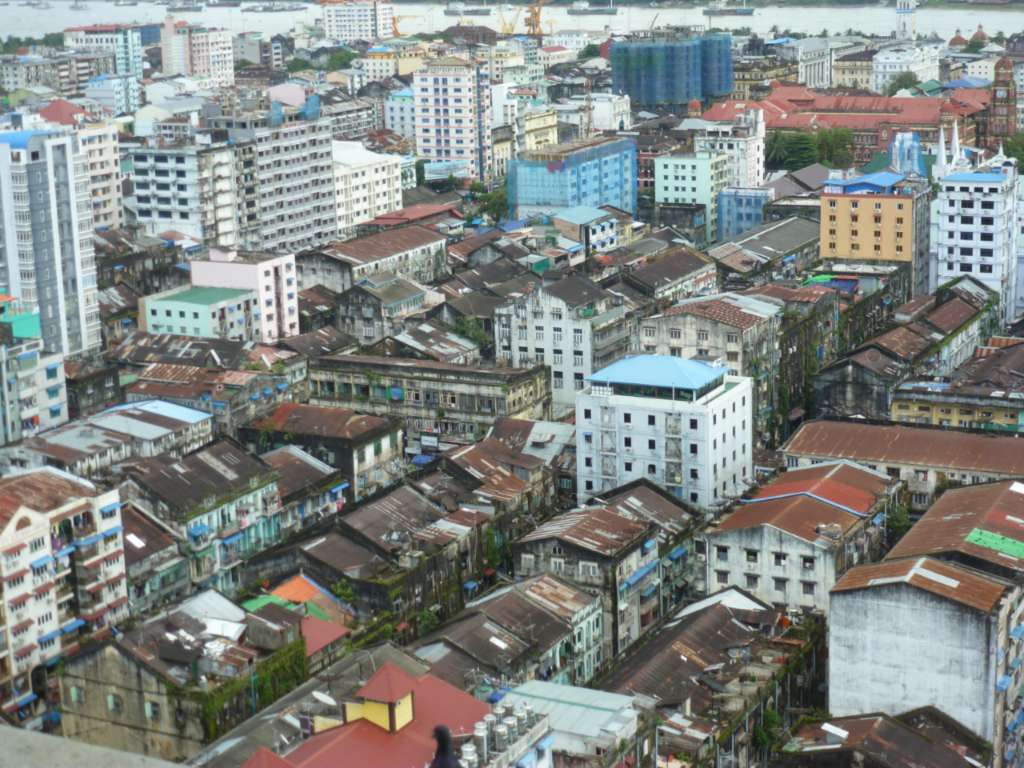 During the last two years, the liberalisation of its economic and political systems has directly led to a substantial growth in international tourist arrivals in Myanmar.
The overall objective of project MYA/001 is to achieve the goal of the Myanmar Tourism Master Plan 2013-2020, i.e. to maximise hospitality and tourism contribution to national employment and income generation.
Its specific objective is to build human resources capacity and promote service quality in the tourism sector in line with orientations of the strategic programme II of the Myanmar Tourism Master Plan.
Project MYA/001 has three results:
The regulatory environment and organisational capacities of the main institutional actors are strengthened;
The operational capacity of existing and new education and training providers is strengthened; and
The skills of the existing tourism workforce are upgraded.
Latest news
MYANMAR - The Ministry of Hotels and Tourism made a technical visit to Manila.

From 10-16 November 2019, a delegation from the Ministry of Hotels and Tourism (MoHT), composed of the Director General U Maung Maung Kyaw, Deputy Director General U Aung Aye Han and nine senior leaders of different departments of MOHT, undertook a technical visit to the Republic of the Philippines with the support of the Human Resources Development in the Hospitality and Tourism Sector Project, MYA/001.

The aim of the technical visit was to provide an unique opportunity to MoHT senior leaders to observe, discuss and experience the work and progress achieved by the Department of Tourism (DOT) of the Philippines, the Civil Servant Commission (CSC) and the Technical Education and Skills Development Authority (TESDA), focusing mainly on the outstanding collaboration between the public and private sector, as well as the past civil service reform, aimed at institutionalizing meritocracy and excellence in human resource management.

During the technical visit, the delegation from MoHT also had the opportunity to visit private schools offering tourism/hospitality programs as well as their partner hotels. They were able to visit all the different facilities to gain a better understanding of the importance of Public-Private Partnerships.

MYANMAR - More than 5,200 young people trained and graduated in tourism and hospitality

The Fourth Steering Committee Meeting of the Project "Human Resources Development in the Hospitality and Tourism Sector (MAY/001)" took place at the Ministry of Hotels and Tourism (MoHT) in Naypyitaw on 5 November 2019. A specific focus was put on ensuring sustainable outcomes and successful handover to local stakeholders and government counterparts by the end of the project.

The Project Steering Committee endorsed the work of the project over the past 12 months, with Monitoring & Evaluation data showing that most of the 21 performance indicator targets were reached or on track to be achieved by the end of the project. Results over the four years of the project demonstrate that 50% of all MoHT personnel in headquarters and regions have received training with support by the project, with over 70% improving their capacity and skills. More than 1,000 young people completed a 3-9 month certificate course in hospitality, travel or tourism in government training schools supported by the project. A further 1,700 young people completed entry-level front-line training courses in hospitality and almost 2,500 supervisors and managers were trained across all 14 states and regions.

From 2015 up to the end of 2019, almost 6.4 million EUR has either been committed or disbursed and the remaining amount of the 8.5 million EUR has been allocated to the final phase of project activities, which includes a revision of the Myanmar Tourism Master Plan. Twenty civil servants from MoHT will be assigned to the Centre for Tourism Development and trained and coached by project trainers in order to take over the full operations, administration, finance and teaching in the renovated Ministry building in downtown Yangon.

Approval for an 18-month extension until mid-2021 was agreed by all relevant ministries and the Attorney General's Office, so that a smooth handover will ensure and all project funds are disbursed according to the workplan and budget.

During this fourth Project Steering Committee meeting, the Government of the Republic of the Union of Myanmar was represented by the Ministry of Hotels & Tourism, Education, Labour, Immigration & Population, Planning & Finance, Border Affairs, as well as representatives from the private sector, tourism associations, educational institutions, and others. The Luxembourg Chargé d'Affaires from the Lao PDR, Mr. Sam Schreiner, the LuxDev Resident Representative, Mr. Quentin Bourdeaux, along with Project staff, also attended the meeting.

The MYA/001 project is financed by the Luxembourg Development Cooperation and implemented by LuxDev.

MYANMAR - Yangon students flying high

On 1 November 2019, Yangon Aerodrome Company Limited (YACL) signed a partnership agreement with the Human Resources Development in the Hospitality and Tourism Sector Project - MYA/001 to provide internship opportunities at Yangon International Airport and to offer select staff of senior operations to teach relevant travel and tourism modules at the Centre for Tourism Development (CTD) in Yangon.

YACL will also collaborate with the project in order to help develop the curriculum to train local tourism and travel students who are interested in aviation and airport operations. The students will be able to draw upon YACL's industry knowledge to develop their skills and experience in the field.

As part of the MoU, CTD will put forward eligible student interns, while YACL will supervise and assess them onsite, provide trainers, training venues, and working arrangements, among other tasks. Upon completion of the internship program, YACL hopes to create a pool of aviation professionals capable of supporting the growing demand for qualified aviation staff.

The MoU was signed by Mr. Pedro Cavem, Operations and Safety Director of YACL, and Mr. Geert De Bruycker, Chief Technical Coordinator, who stated that "the MoU commemorates the joint efforts between the project and YACL in building cooperation to develop local human resource capacity and to improve service".

 

MYANMAR - Community-Based Tourism Standards

World Tourism Day 2019 saw the national launch of the newly approved Myanmar Community-Based Tourism (CBT) Standards at the Myanmar International Conference Centre in Naypyitaw on 27 September 2019. Led and funded by the Human Resources Development in the Hospitality and Tourism Sector Project - MYA/001, the CBT Standards are an agreed set of clear and detailed criteria that define precisely how to identify CBT within a local context. The CBT Standards were officially handed to the Union Minister of MoHT by a Project MYA/001 representative.

The Ministry of Hotels and Tourism (MoHT) defined CBT as one of the three priority pillars of tourism development. Stakeholders have high hopes that CBT can contribute to grassroots human capacity development, poverty alleviation and the promotion of culture in the next years.

The Myanmar CBT Standards were developed to help protect and guarantee the credibility of Myanmar CBT by creating confidence in minimum levels of quality, safety and sustainability performance. Standards can initially be used as a tool to identify gaps and training needs: providing a clear roadmap for communities to systematically improve their performance to reach the standards. Later, standards can be used as a tool to check and guarantee the quality of CBT programmes.

Following the event, from 27-30 September 2019 a 4-day workshop on implementing the CBT Standards was funded and facilitated by expert trainers from the project in Naypyitaw, with over 100 participants from more than 35 CBT projects across Myanmar. The participants did not only gain essential knowledge about business planning and sustainable operations, but also had the opportunity to learn from each other's experiences. The workshop was very well received and every delegate received a trainee handbook on the content of the workshop, as well as a newly printed copy of the standards.

MYANMAR - Union Minister of Hotel and Tourism, U Ohn Maung attending the meeting for MYA/001 detailed planning workshop with MOHT and LuxDev

On Saturday and Sunday 25 and 26 August 2018, U Ohn Maung, Union Minister of Hotel & Tourism (MOHT), devoted his weekend for working together with LuxDev and all senior management of his Ministry in Yangon.

By mid Saturday morning, approximately 80 students following Level 1 and Level 2 courses at the Tourism Hospitality Training Center (THTC) were awarded certificates in Tourism & Hospitality Operations.

Subsequently, the Union Minister paid a visit to the renovation works at the training centre embedded in the MOHT building in the Bosoon Pat street - presently operated by Project MYA/001 on behalf of the Luxembourg Development Cooperation via LuxDev in close concert with the MOHT's Yangon Branch Office and IECD (European Institute for Cooperation and Development), French INGO starting up the first French Bakery in Myanmar in that same building. His Excellency visited the just-renovated classrooms, kitchens, bakery and training restaurant.

On Saturday afternoon and Sunday, the Minister chaired a joint MOHT-LuxDev planning workshop dealing with the second and remaining period of Project MYA/001 covering assistance around eight Focal Areas, stretching the project till mid 2020 for developing human resources and capital in Myanmar.

Since an Educational Foundation is being set up from within the project, the THTC may soon be renamed under a different acronym to be delivering Tourism & Hospitality courses – Hospitality Short Courses (Front Office Operation, Housekeeping, Food & Beverage Service, Food Hygiene & Preparation), Certificate I in Hospitality, Certificate II in Hospitality, Certificate I in Travel & Tourism and Certificate II in Travel & Tourism.

In short, as part of a more global development initiative under project MYA/001, the undertaking is already and will be offering exponentially all the relevant knowledge and skills related to Tourism & Hospitality Operations for young – and not so young - professionals as well as disadvantaged individuals who are interested in the Tourism & Hospitality industry and want to find the opportunities for their career growth in this booming sector in Myanmar.

MYANMAR - Building tourism education capacity

Building tourism education capacity in Myanmar Associate Professor Rosemary Black has recently arrived in Myanmar to work at the National Management Degree College, a public university in Yangon. Rosemary is there as a Visiting Pro Bono Professor and her work involves mentoring and coaching faculty members on subject knowledge and teaching methods and assessment, assisting with teaching tourism modules, conducting basic research and contributing to quality management by supporting development of university leadership.

The College offers a four-year BA degree in Tourism awarded by Yangon University and is one of only two institutions in the country to offer a tourism degree programme. "This is a unique opportunity for me to have a positive impact on the development and capacity building of tourism educators and students in Myanmar," Rosy says. "I have over 20 years' experience in the tertiary sector that I can contribute to the tourism programme."

Her position is one of a number of strategies to building tourism and hospitality human resources capacity in the country that is being supported by the Luxembourg government and implemented by LuxDev. "I am teaching subjects in Sustainable Tourism, an area I am passionate about, as well as English for Hospitality to the first year students.

" The students and staff are so keen to learn, it's very rewarding. I am organising a sustainable tourism field trip, as well as a tourism career fair and an exhibition of student posters. All these activities are new initiatives for the College and I hope they will continue into the future. I am also establishing an Industry Advisory Group for the tourism program that will be an important interface between the College and relevant areas of industry, commerce/trade?, education, government, the professions and the overall community. It can advise the College on the scope and nature of its tourism programme, research and other activities – again an initiative that will have a long lasting impact". 

In increasing tourism, there is a need to strengthen tourism and hospitality related human resources capacity and facilitate the responsible development of Myanmar's livelihoods throughout the country. The overall MYA/001 project aims to build up and strengthen existing institutional structures and support the further development of programmes that operate within them rather than seek to establish new frameworks for the delivery of human resources development.

The focus of the programme is on outcomes that strengthen the capacity of key stakeholders – government, educational providers and the private sector to sustain reforms beyond the short-term cycle of support from international donor partners. "Currently, the tourism programmes in the formal education sector in Myanmar are at an embryonic stage of development and lack industry relevance, experienced teaching staff and learning resources," Rosy says. "Inputs such as the Visiting Professor Scheme are needed to support the formulation and delivery of programmes designed to enable employees to enter the tourism workforce and be received by employers confident in their skills and educational attainment."

One of the main interventions of the project is the support for the development of the BA in Tourism and Hospitality programmes in Yangon and Mandalay. The first higher-level education programmes for tourism in Myanmar started in 2012 at the National Management Degree College in Yangon and at Mandalar Degree College in Mandalay. "These programmes are breaking new ground in tourism higher education in Myanmar," Rosy says. "However, there is a need to develop appropriate and relevant curriculum and assessment strategies, increase engagement with and from tourism industry stakeholders in the private sector in Myanmar, support and develop teachers qualified in tourism-related disciplines with professional experience in the industry, and provide appropriate and current teaching and learning resources."